Welcome to the VICTA Parent Portal
We know that navigating life with a visually impaired child can be difficult and confusing. Our aim for this Portal is to be a one stop information hub for all parents and carers raising a child who is blind or partially sighted.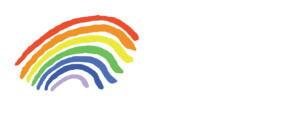 To find out more about the other services and programmes VICTA can offer children and young adults aged 0 to 29 years, please visit our website victa.org.uk
To 'meet' other parents online, seek advice about specific issues, share personal experiences and assist with generating solutions, please join our Parent Network Facebook page.
Source information, useful advice and tips about getting the most out of your child's education, both at school and at home.
Learning more about your child's specific condition can help you know what to expect and prepare you better to cope with it.
Finding out about your entitlements and financial support opportunities can be difficult, please use this comprehensive guide to help.
There is a huge amount of assistive technology available for people living with sight loss to assist with everyday living.
Our Early Years section contains all the essentials to guide you through the first few years of your child's life.
Recreation is very important to your child's life and finding something that they can access and enjoy shouldn't be difficult.
Insert quote from a parent story here. Insert quote from a parent story here. Insert quote from a parent story here.

"Insert quote from a parent story here. Insert quote from a parent story here. Insert quote from a parent story here."